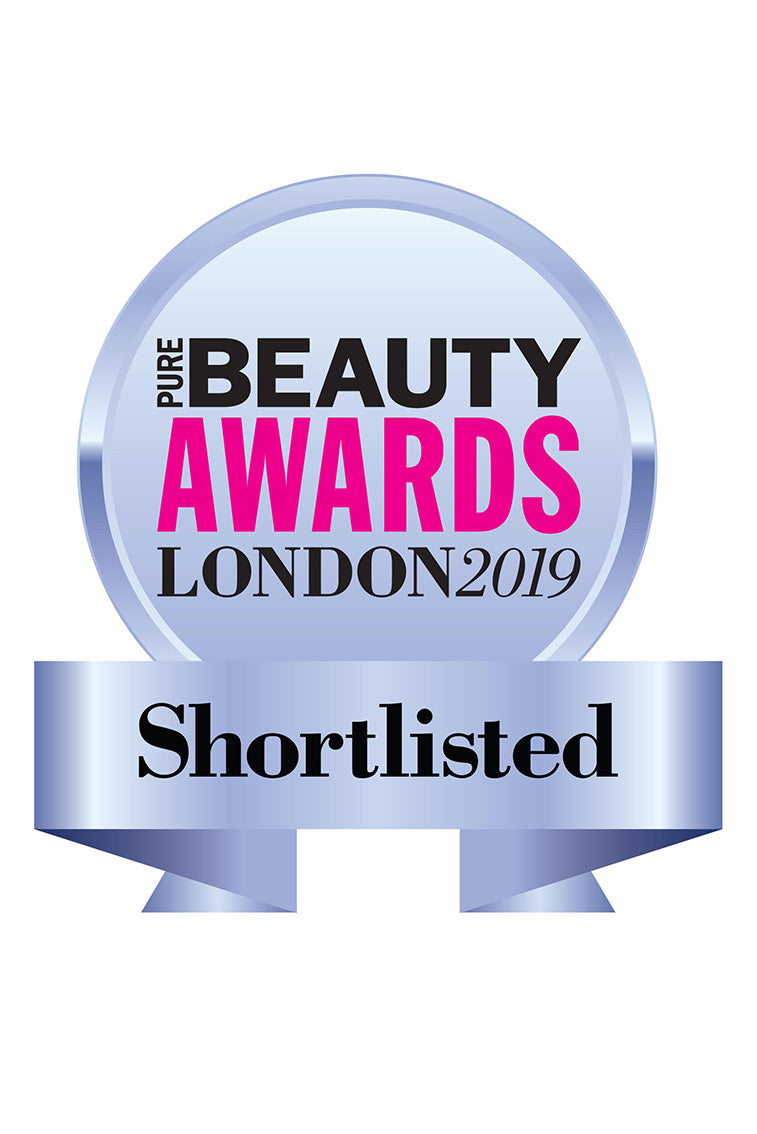 ECM Advanced Repair Nourishing Cleanser
Main Active Ingredients
Made with 88% Natural Ingredients,19% certified Organic Ingredients, 100% Cruelty Free - not tested on animals, Vegan, Suitable for all skin types, Dermatologically Tested, Unisex
SIGNATURE 4 VITAMIN THERAPY COMPLEX +
ECM Advanced Repair Nourishing Cleanser formula contain a concentrated blend of Vit B5' C' A and E with proven synergistic relationships. Research shows that when applied topically' several vitamins inclusive of A' B' C & E' are all very effective for targeting the signs of aging inclusive of hyperpigmentation' sagging as well as wrinkles. The molecules of these vitamins are small enough to penetrate the skin's layers and work their reparative efforts' improving cell regeneration as well as helping to repair prior skin damage.
Vitamin B5 / D-panthenol (Pantothenic Acid) +
Pantothenic acid is converted to vitamin B5 in the body. Pantothenic acid is present in all living cells and acts as an essential nutritional component due to its role in the formation of acetyl-co-enzyme A in the early stages of metabolism. Enhances skin barrier repair and reduces inflammation. Stimulates the proliferation of dermal fibroblasts and can accelerate cell turnover. Stimulates wound healing. Anti-inflammatory & anti-aging benefits. It's a penetrating moisturizer.
One of the most well-known and researched antioxidants, vitamin E occurs naturally in human skin, but can become depleted due to environmental exposure. Vitamin E is well know for reducing the formation of free radicals from exposure to UV rays, promoting the healing process, strengthening the skin's barrier function, protecting the skin barrier's lipid balance, and reducing transepidermal water loss. We use non synthetic, plant extracted natural version of vitamin E. The body synthesizes natural Vitamin E better than synthetic versions. Out of all members of the vitamin E group, tocopherol is the most bioavailable, and thus the most readily absorbed by the body.
Vitamin A (Retinyl Palmitate) +
Retinyl Palmitate belongs to the family of compounds known as retinoids and is one of the most important vitamins for the appearance of the skin because of its small molecular structures. These tiny molecules have the ability to penetrate the outer layers of the skin and work to repair the lower layers where collagen and elastin reside. Retinyl palmitate is considered a less irritating form of retinol, and a gentler ingredient on sensitive skin. After its absorption into the skin, retinyl palmitate is converted to retinol, and ultimately to retinoic acid, the active compound that creates the cell regeneration and exfoliation action within the skin. Retinoic acid facilitates communication between cells, encouraging aging cells to continue their renewal process, and regenerate collagen and elastin to prevent the appearance of aging skin, wrinkles, and fine lines. It is also effective at producing new, healthy skin cells.
Vitamin C (Ascorbyl Tetraisopalmitate) +
Ascorbyl Tetraisopalmitate is the newest form of Vitamin C. What makes it different from all the rest is that it's oil-soluble, so it penetrate skin faster than any other form of vitamin C and can be used in high concentrations. It works as a powerful antioxidant and whitening agent, with both anti-acne and anti-aging capabilities. Like other forms of Vitamin C, it helps prevent cellular aging by inhibiting the cross-linking of collagen, oxidation of proteins, and lipid peroxidation. It also works synergistically with the antioxidant Vitamin E, and has demonstrated superior percutaneous absorption and stability. Many studies have confirmed the skin lightening, photo-protective, and hydrating effects it can have on the skin. Unlike L-Ascorbic acid (another form of vitamin C), Ascorbyl Tetraisopalmitate will not exfoliate or irritate the skin. It is well tolerated by even the most sensitive skin types.
Squalane is naturaly present in the skin's lipid barrier. Its exceptional moisturising properties and ability to penetrate the skin, improve skin elasticity and reinforce skin barrier, thus reducing appearance of wrinkles and fine lines. We use ECOCERT approved squalane derived from plant suggar.
Allantoin occurs naturally in the body and is an effective skin-soothing and skin-conditioning ingredient. It is a known keratolytic, meaning that it can increase the water content of the extracellular matrix (ECM) while also aiding in the process of desquamation of the outer layers of skin.It increases skin smoothness, aids in wound healing & promotes cell proliferation and longevity.
Glycerin is a natural component of healthy skin and is present in all natural lipids (fats). It plays a key role in maintaining skin's moisture balance, keeping it feeling smooth and supple.
Neroli oil is distilled from the blossoms of the bitter orange tree (Citrus Aurantium Amara) It has great hydrating properties, improves the tone and texture of skin. It is often used to help reduce scarring and stretch marks, maintain skin elasticity and treat wrinkles. The oil is known to be a mood booster, elevating the brain's natural levels of serotonin. Neroli scents our Nourishing Cleanser with a sweet and floral fragrance.
Aloe Barbadensis Leaf Juice + 
Aloe has been used since ancient times to heal wounds. It has moisturizing, healing, skin soothing and rejuvenating properties. Aloe vera leaf juice is composed of polysaccharides, anthraquinones, amino acids, glycosides, minerals, flavones, phytosterols and salicylic acid.Polysaccharides give aloe its hydrating, emollient and anti-inflammatory benefits, while creating a protective barrier on the skin. Anthraquinones offer antimicrobial and antioxidant characteristics. Flavones offer further protection from free-radical damage. Phytosterols are anti-inflammatory, which calm and soothe itchy skin, also moisturizing and protecting the skin from trans-epidermal water loss. Glycosides promote healthy cell regeneration and offer antihistaminic (anti-allergen) properties, while vitamins, minerals and essential amino acids nourish the skin. 
Formulated Without
This product doesn't contain any of the following ingredients:
Parabens
Synthetic Fragrances
Sulfates (incl Sodium Laureth Sulfate (SLES) & Sodium Lauryl Sulfate (SLS))
Silicones (Dimethicone)
Fillers
Petroleum & Parafin
Synthetic Colours & Synthetic Dyes
Phthalates, Mineral Oils
GMO's
Polyethylene Glycol (PEG)
Microbeads
Animal Derivatives
Amines & Alkanolamines
Polyacrylamide
Metacrylate
Elastomer
Poloxamer
Styrene
Vinyl
Polyquaternium
Synthetic chelating agents
Nylon
Nitriles
Nitrates
Nitrosamine releasers
Bromates
Fluor
Aluminium & Alumina
Full Ingredient List
Aqua, Cocamidopropyl Betaine, Glycerin, Coco-Glucoside, Aloe Barbadensis Leaf Juice, Panthenol (Vit. B5), Squalane, Allanatoin, Ascorbyl Tetraisopalmitate (Vit. C), Retinyl Palmitate (Vit. A), Citrus Aurantium (Neroli) Flower Oil, Tocopherol (Vit. E), Helianthus Annuus Seed Oil, Acrylates/C10-30 Alkyl Acrylate Crosspolymer, Citric Acid, Sodium Phytate, Sodium Hydroxide, Sodium Levulinate, Potassium Sorbate, Alcohol (<0.05%)
Science
Every active ingredient has been specifically selected to support' stimulate' boost & prevent:
ECM (Extra Cellular Matrix) +
The dermis is a connective tissue composed of fibroblasts that produce proteins (mainly collagen and elastin)' which are deposited in the extra-cellular matrix (ECM).
Fibroblasts play a key role in the dermis architecture' as they organize a supporting network that brings firmness and elasticity to the skin.
As the skin ages' it loses both elasticity and firmness. Cell turnover slows down and collagen production decreases. The dermis structure is disorganized' resulting in skin slackening and an accentuation of wrinkles.
To prevent sagging and combat the signs of aging' it is essential to reinforce the dermis structure' by targeting the cellular dynamism, cellular communication and stimulating fibroblast biomechanical functions.
All living cells are dynamic and integrate a wide variety of biochemical and mechanical information' continuously adapting and responding to their environment.
Signals transmitted by hormones' growth factors, neighboring cells or the ECM are sensed by cells and can trigger rapid changes in metabolism' gene expression' cell shape' dynamics and behavior.
The ECM regulates cell's dynamic behavior and facilitates the surrounding cells to repair and heal tissue.
The ECM is composed of structural proteins (collagen' elastin) and glycosaminoglycans.
At ALBIVA we stimulate cellular dynamism with the following active ingredients:
Spilanthes Acmella Extract
Renowned for high content of alkylamides' boosts cellular dynamism by stimulating fibroblast biomechanical function' which in turn reorganises & tightens the collagen fiber network. This reinforces the architecture of the dermis' enhances density of the skin and firmness.
Evodia Rutaecarpa Fruit Extract (Wu Zhu Yu)
Stimulates extracellular release of citric oxide which dilates blood vessels' thus improves micro-circulation and as a result' illuminates & brightens skin.
Alaria Esculenta Extract (Brown Algae)
Stimulates Collagen III synthesis and Matricial & Peri-Membranar Proteoglycans synthesis, both resulting in firming effect.
Gemmotherapy - Carthamus Tinctorius (Safflower) Bud Extract
The extract contains proline' an amino-acid and a precursor of pro-collagen synthesis' high content of alpha-tocopherol' a well known antioxidant and 8'-hydroxyarctigenin which is a lignan found in certain plants which possess cell proliferative and differentiation activities' as well as antioxidant properties.
One of the ECM many functions' is regulating intercellular communication.
At ALBIVA we stimulate cellular communication with the following active ingredients:
Alaria Esculenta Extract (Brown Algae)
Maintains cell communication at epidermic level by activating connexions 43 for an optimum keratogenesis, regeneration of epidermic tissue.
Vitamin B3
A known cell communicator' it is critical for cellular energy production and protection against stress and DNA damage. Helps diminish fine lines and wrinkles while improving skin's elasticity' fighting free-radical damage' and evening skin tone and texture.
Cylindrotheca Fusiformis Extract (Oceanic Marine Algae)
A powerful anti wrinkle active' stimulates production of structural skin proteins. It is highly concentrated in carotenoids' essential fatty acids and sterols.
Low Molecular Weight (eg. hyaluronic acid' vitamin complex)

Skin Penetration Enhancers (fatty acids' ceramides)
Transepidermal Water Loss +
Humectants (attract & hold water e.g. glycerol' hyaluronic acid, allantoin, vitamin B5)

Occlusives (lock in moisture e.g. squalane' prickly pear oil' jojoba oil)

Emmolients

 

(soften and soothe skin, eg. Perilla Ocymoides Seed Oi)
This activates skin's natural ability to repair itself and boost the natural process of restoring collagen and elastin resulting in healthy' youthful and firm skin.
Synergy 
At ALBIVA we don't base our products on any one or two active ingredients' rather explore an inter-relationship of various actives in a way to maximise their therapeutic benefits and provide varied nourishment to the cells as a whole.
Sophisticated and advanced complexes of ingredients are created drawing on the synergistic relationship between various components.
Examples of synergistic relationships in our products:
Our formulas contain a concentrated blend of Vit B5' B3' C' A and E with proven synergistic relationships.
Research shows that when applied topically' several vitamins inclusive of A' B' C & E' are all very effective for targeting the signs of aging inclusive of hyperpigmentation' sagging as well as wrinkles.
The molecules of these vitamins are small enough to penetrate the skin's layers and work their reparative efforts' improving cell regeneration as well as helping to repair prior skin damage.
Botanical Super-Complexes +
We use a concentrated complex of 7 Swiss Alpine plant extracts in our brightening serum (Mallow' Peppermint' Cowslip' Lady's Mantle' Speedwell' Melissa and Yarrow) that work in synergy to brighten and even the skin and reduce the colour intensity of age spots.
Palmitoyl Tripeptide-1 and Palmitoyl Tetrapeptide-7 work synergistically to stimulate the synthesis of the key constituents of the skin matrix—collagen' elastin and glycosaminoglycans.
Miliaceum Seed Extract & Tannic Acid +
This combination improves skin structure by reducing wrinkles and lines' as well as a generally younger appearance. The new production of collagen and glycosaminoglycans is accelerated. The skin profile is improved from within. Tannins are extracted from oak and are well known to be skin tightening.
Technology & Sustainability
Airless Technology
Airless Technology protects our delicate formulations from air and light degradation and contamination. - No Back flow - the new technology eliminates back flow problem' which happens when air flows back to the bottle after pumping. - No waste - our airless bottles have no dip tube but a diaphragm that rises to evacuate the product, creating a vacuum effect' drawing the product upwards. Over 99% of product can be used. - Fully recyclable - no metal parts' which means our airless bottles are fully recyclable. 
Cold Processing 
High heat during standard production process degrades many precious active ingredients such as vitamins' peptides' oils and antioxidants. Our active ingredients are added to the formulations using cold processing technology to ensure all ingredients retain maximum effectiveness.
Sustainability
Sustainability' waste reduction' reducing carbon footprint and taking care of the Earth is at the heart of what we do and we choose to work with companies sharing our quality standards and ethos. We believe it is our responsibility to cherish what remains of our nature and foster its renewal' and in the process be the best we can be.
Examples of our focus on sustainability:
Perilla Ocymoides Seed Oil (Organic) +
Our oil comes from China and is obtained by cold pressing the seed of the Perilla plant. Once pressed the remaining seed cake is used as animal or bird feed.
Evodia Rutaecarpa Fruit Extract (Wu Zhu Yu) +
The fruit is grown in a very specific area of China. The ethical policy of the manufacturer confirms that no slave labour or child labour is used and there is no gender discrimination' which is great news for women's rights in China.
Cylindrotheca Fusiformis Extract (oceanic marine algae) +
Because of the risk of pollution in the sea' our producer grows the micro algae in a purpose built eco facility located in Italy. This not only guarantees purity of the algae but also means that the eco balance of the oceans are not disturbed by uncontrolled harvesting. The algae give off gases that are harvested to heat the facility and it is powered by solar panels to give a low carbon footprint. 
Gemmotherapy - bud extract of Safflower (Carthamus Tinctorius) +
When isolating plant cultures' we encounter problems dealing with environmental aggressors such as soil contaminants that alter plant metabolism' water pollution' air pollution etc. To isolate the most effective active ingredients that are pollution free' our producer uses a special facility to cultivate plants under controlled environment. Light' air' temperature' nutrients are auto-controlled. In this protected ecosystem' it is possible to harvest buds that are pesticide free' fresh and rich in nutrients.
Our beautiful wooden bottles +
Carry PEFC mark (Licence number: PEFC/14-35-00133). PEFC is the world's largest forest certification organization. An International non-profit, non-governmental organization dedicated to promoting sustainable forest management. The Program for the Endorsement of Forest Certification is the certification system of choice for small forest owners.
How to use
1. Gently massage onto damp skin for 60 seconds with your fingertips using circular motions.
2. Rinse off thoroughly with warm water.
3. Follow with toner.
4. Use AM & PM.